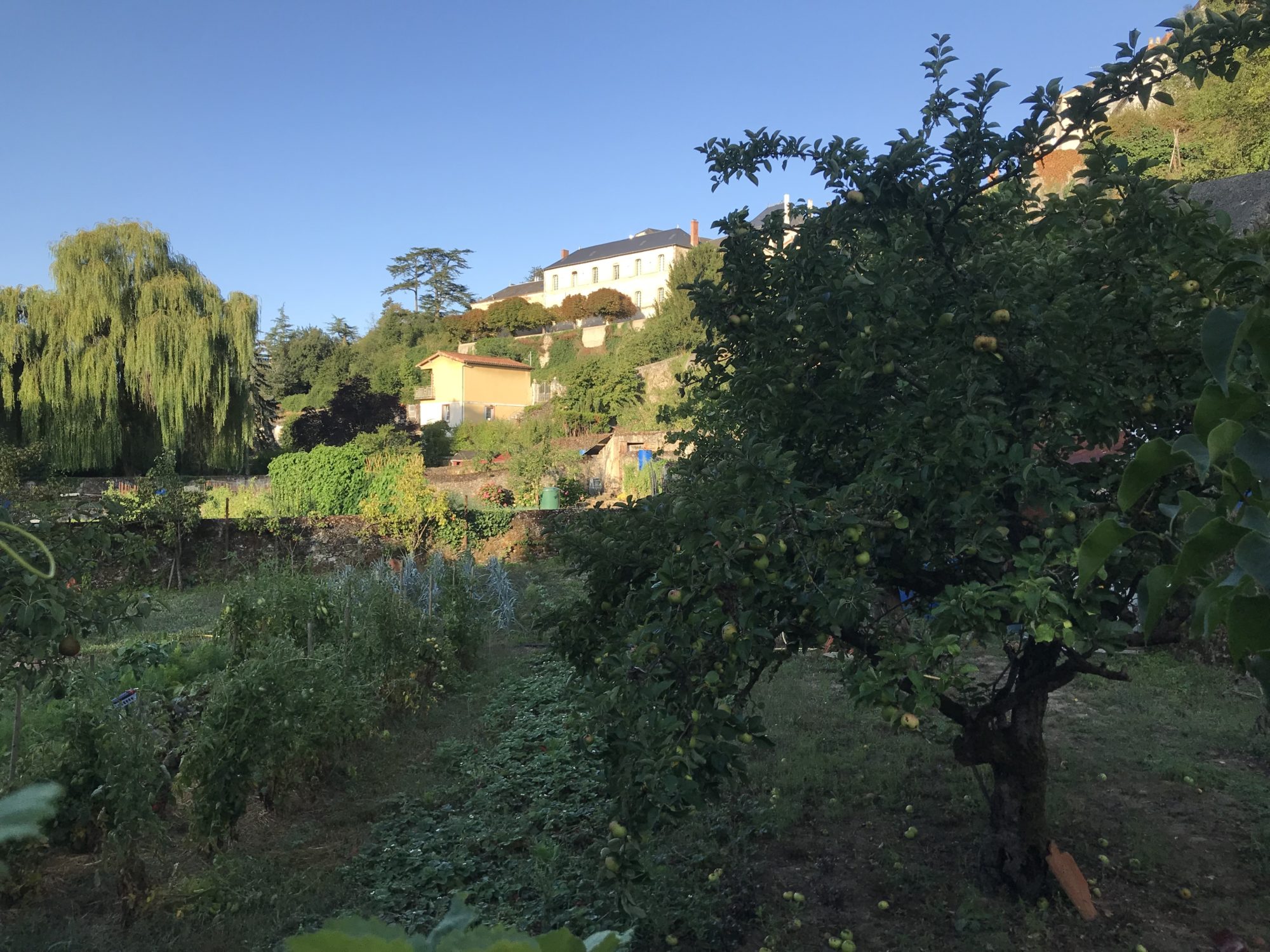 Home & studio
l'Ancienne École' is an old schoolhouse perched above a sleepy river, in the Poitou-Charentes region of Western France.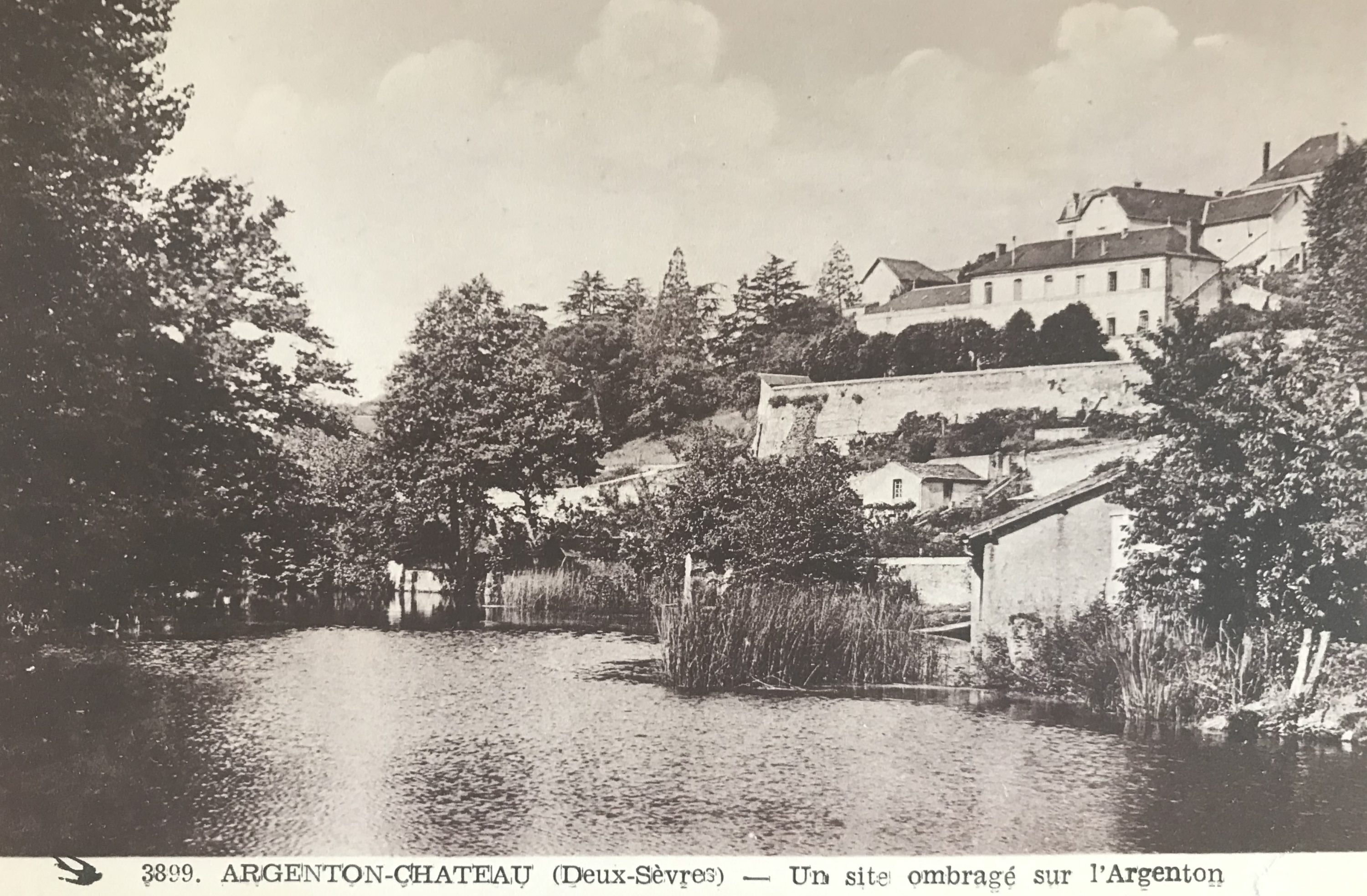 An ancient postcard showing l'Ancienne Ecole from the river below
L'Ancienne Ecole was built in 1850 as a boys school for the once bustling town of Argenton Chateau. It was in continuous use until the 1980's, after which it was left empty and fell into disrepair for twenty years.

I bought the property in 2010, having seen and admired it for many years when visiting Argenton during my years of study under renowned painter/teacher Ted Seth Jacobs (1927-2019) who after a life of teaching in NYC set up a small atelier in a neighbouring village.
With leaking roofs, no electricity, rotten windows and no bathrooms the house was in need of total renovation and I've spent the past decade transforming the place into a home and studio. It's been a true labour of love.

Eleven very happy years later, I (now 'we') will be opening the doors and sharing our home to a select few students each year for a handful of week-long, residential painting workshops, starting in 2022.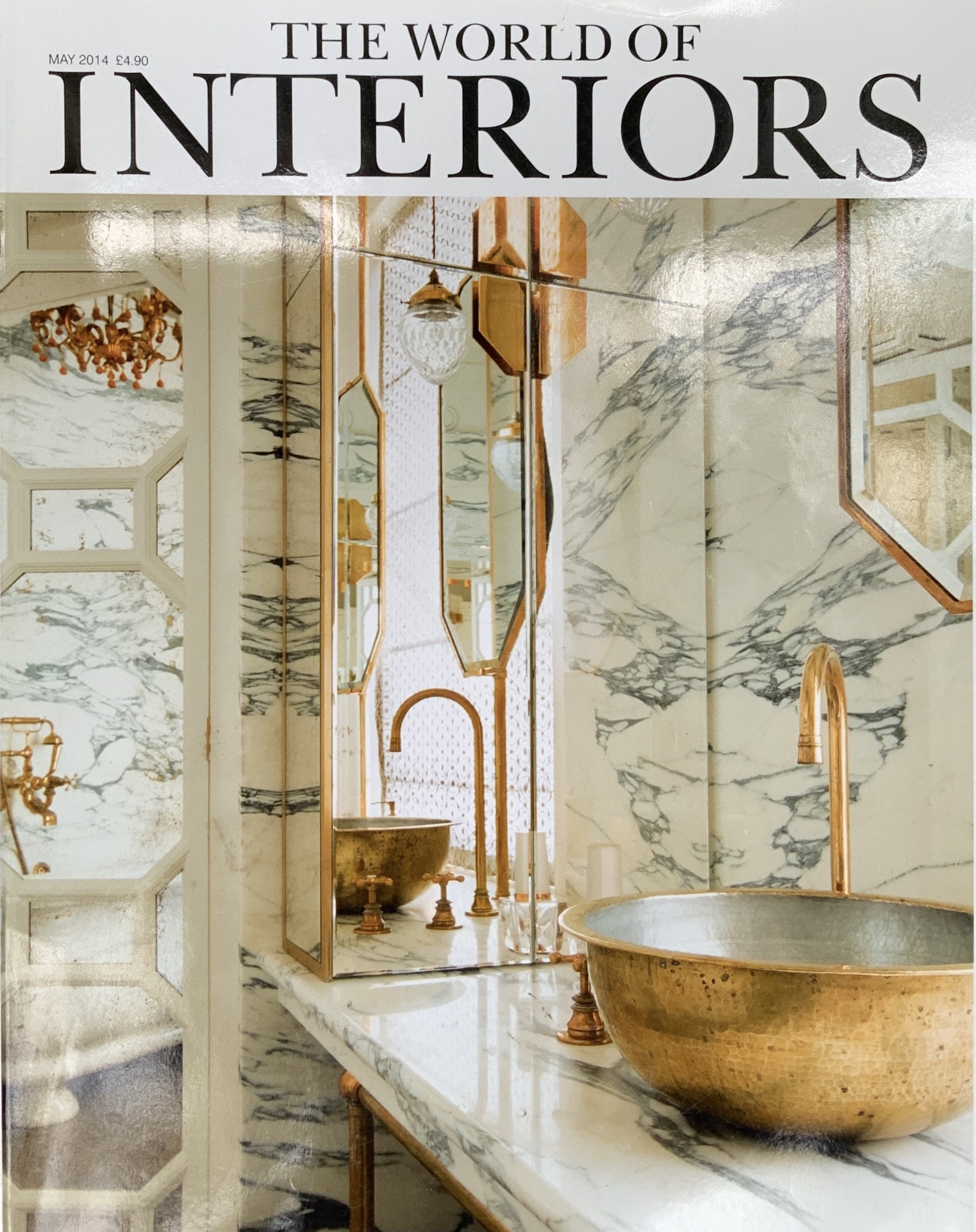 L'Ancienne Ecole featured in WOI, May 2014, by Tim Beddow.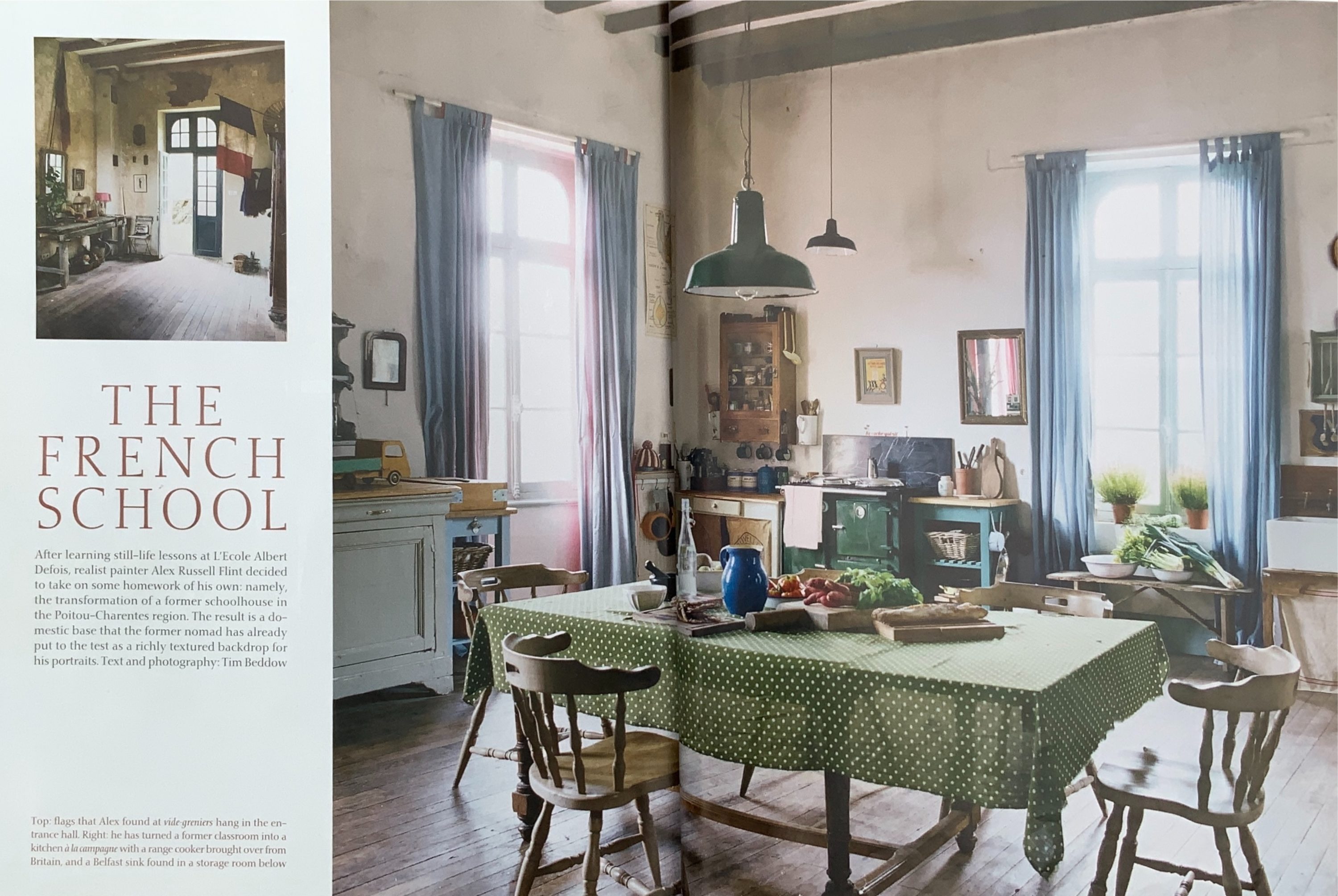 WOI, May 2014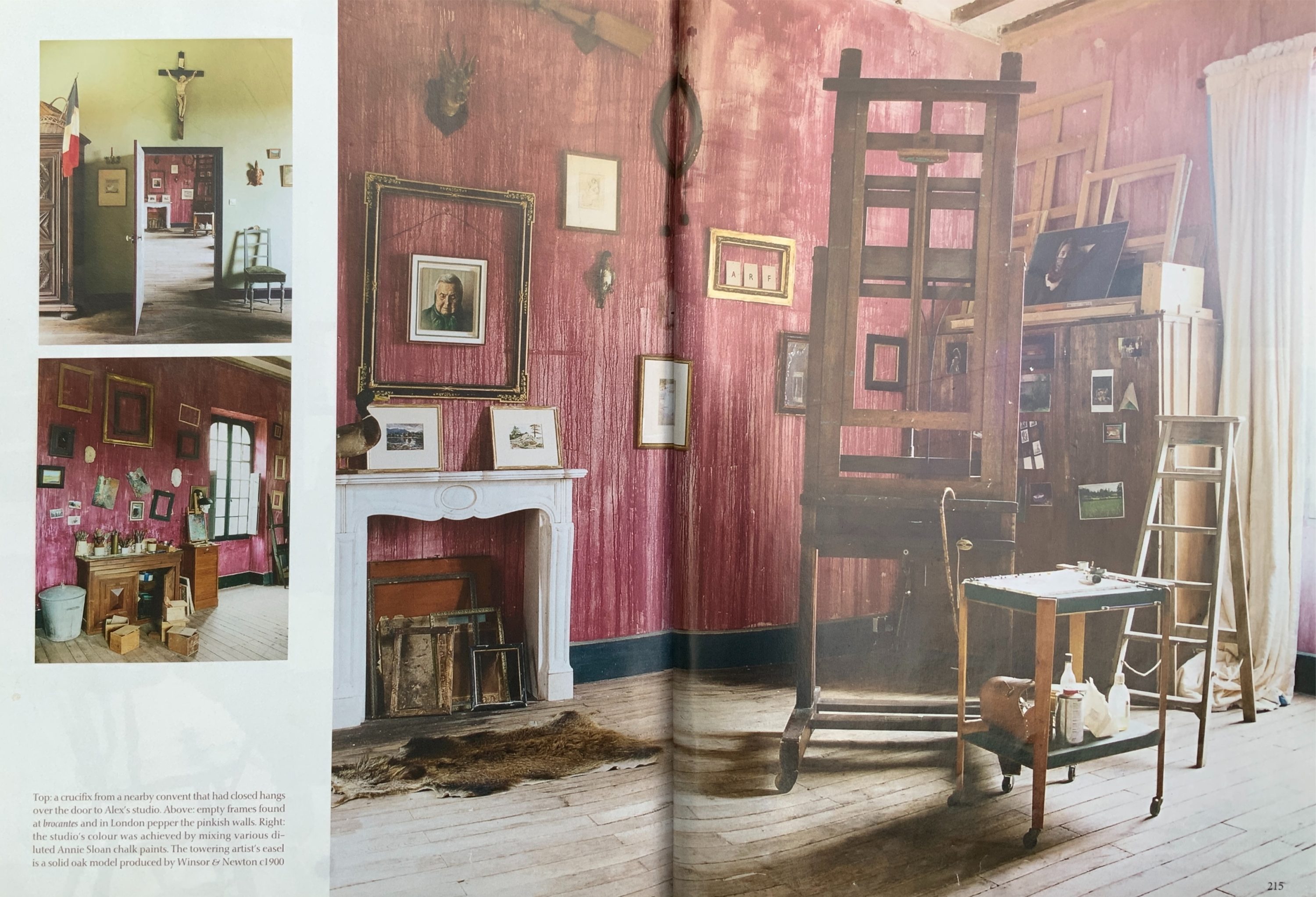 WOI, May 2014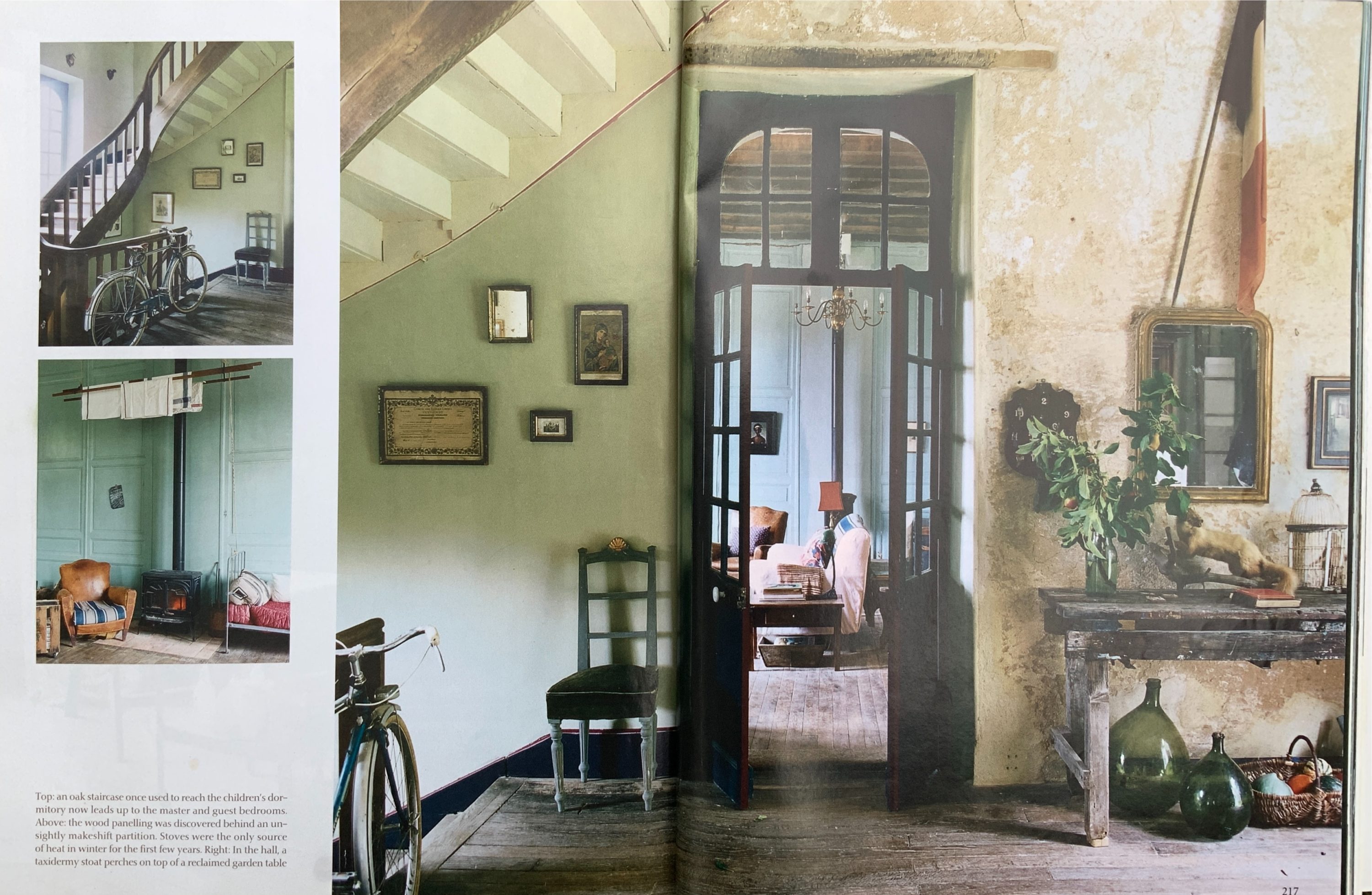 WOI, May 2014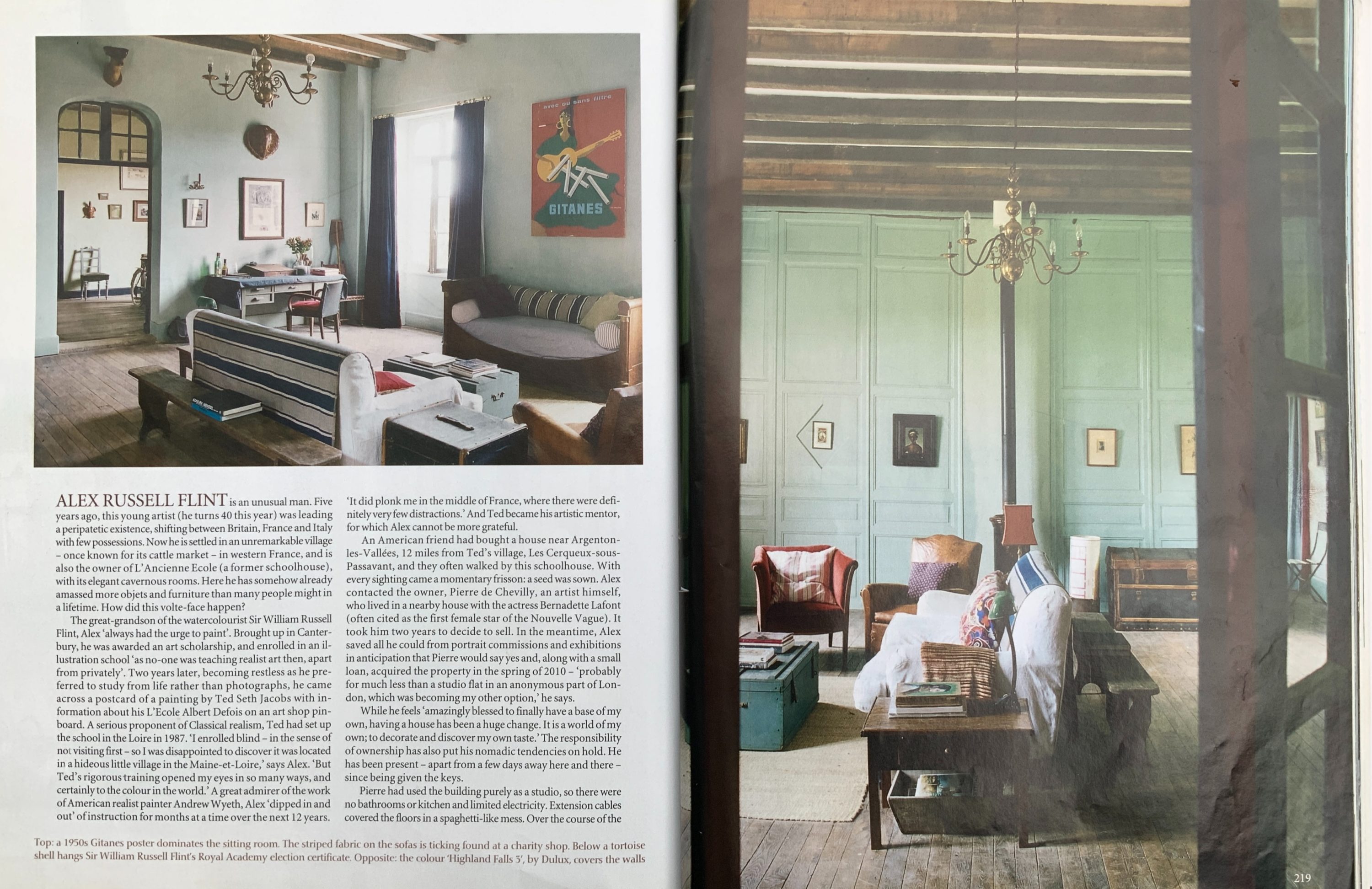 WOI, May 2014